Prata: Dialogs in seconds&nbspv1.0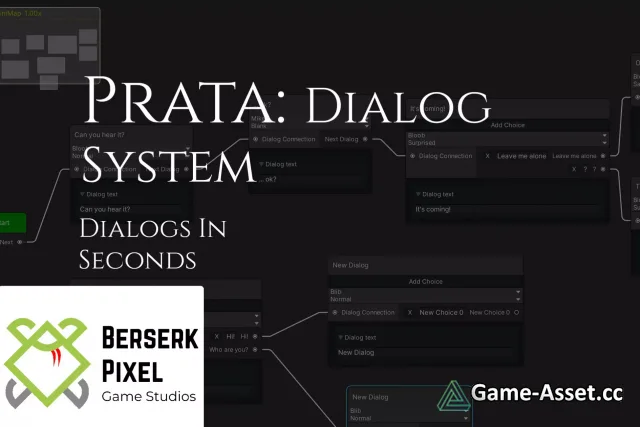 Download Unity Asset – Prata: Dialogs in seconds.
Prata is an easy to use and lightweight dialog system. It helps with the creation of characters and interactions between them.
The beginner-friendly in-built graph view provides an easy and quick production workflow. Assign a character and it's emotion and connect them to other nodes. This will generate a fluent and easy to use dialog system for you.
Highlights:
- The visual editor for easy and quick iterations for you and your team
- Beginner-friendly
- Easy Character creation
- Integration with input system
- User Documentation
- Easy Integration
- Insanely extensible
- Full source code
This package includes: documentation, full-commented source code and a demo scene.
Asset version: 1.0
Download links for «Prata: Dialogs in seconds»:

Rating: