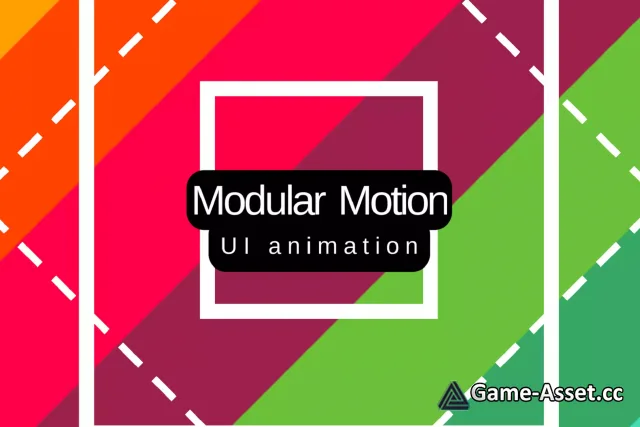 Download Unity Asset – Modular Motion (Latest version 2022).
Modular Motion makes your workflow as twice as fast. As it designed to be simple and in just one component, you can do most of the animation. Spend more time on your design and less time on your coding screen. You can also seamlessly craft your ideas into a unique interaction with UI button, mouse events, Unity Events, or via C# programing language.
CURRENTLY SUPPORTED
Unity GUI | Anchor, Pivot, Rect Transform, Width, Height, Color, Position, Scale, Rotation, Fill Amount
Text Mesh Pro | Font size, Vertex Color, Spacing Options, Characters, Word, Line, Paragraph
Procedural UI Image | a plug-in that enables graphic manipulation with border-radius, falloff and perfect anti-aliasing of edges.
Advance Sound Effect | frame by frame, pitch, reverse pitch, volume level
Custom Animation | Animation Graph and Easing Preset
Asset version: 1.5
Download links for «Modular Motion»: