2D Car Combat Fire System&nbspv4.2x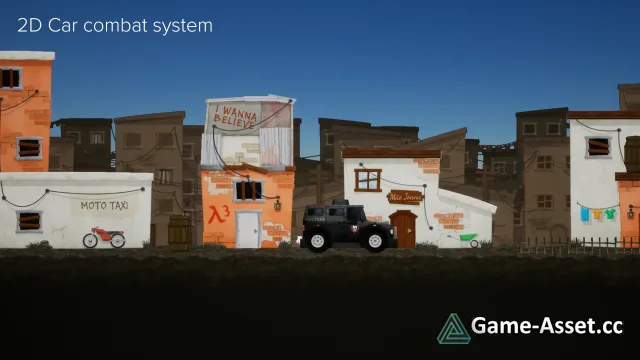 Download Unreal Engine Asset – 2D Car Combat Fire System
The 2D Car Combat mechanics system is the FIRST and the UNIQUE 2D car system of marketplace. This easy to use mechanic are made for creating 2d car games using only blueprints!
• Combat gun system!
• Enemy AI!
• Vehicle Engine!
• Bullet Ricochet!
• Multiple vehicle options!
• Beautiful unique assets!
• Visual particles ready!
• Sounds ready!
• Constant updating (new features list below)
ALL IN ONE =D
This 2D Car Combat system bring to you a physics 2d car engine with acceleration, weight, bumper, and so on.
You can drive through the map and kill enemies firing your car gun or just run over it.
The machanics allow you to fire with a puzzle gun bullet system. Use your brain to achieve how to kill the enemies using the bullet ricochet system.
EVEN MORE! You will get a beautiful 2d painted original-made assets with Houses, Grounds, Objects, Enemies and Cars!
Asset version: 4.2x
Download links for «2D Car Combat Fire System»:

Rating: