Generic NPC Anim Pack&nbspv4.11-4.27, 5.0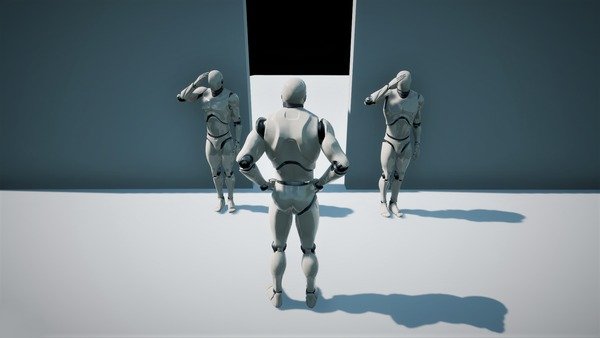 Pack of Generic Animations for NPC Characters
Update v 1.01: added support of older versions of engine starting from 4.11.
Demo video of possible ways to use Generic NPC Anim Pack = https://vimeo.com/260579397
69 Mocap Generic Animations for NPC Characters.
List of animations in pdf file.
Source files are also included as separate animations in FBX file format. You can find them in SourceFiles.Zip archive.
If you have any questions or issues feel free to contact me and i will try to solve your problem ASAP.
Technical Details
Features:
Scaled to Epic skeleton: (Yes)
Rigged to Epic skeleton: (Yes)
Animated: (Yes)
Number of Characters: Contains Unreal mannequin for Demo
Number of Animations: 69
Animation types (Root Motion/In-place): In-place
Asset version: 4.11-4.27, 5.0
Download links for «Generic NPC Anim Pack»:

Rating: