Frank Whip Female&nbspv4.27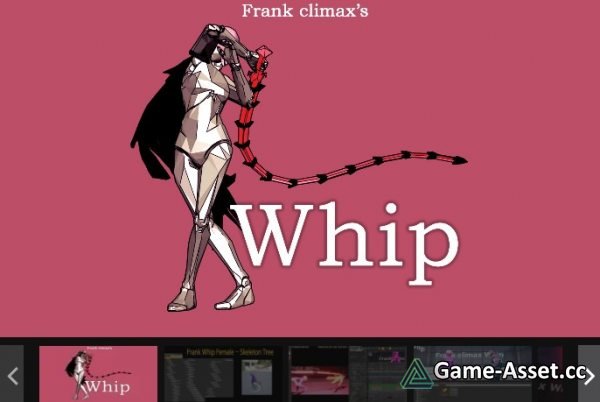 Download Unreal Engine Asset – «Frank Whip Female» – Whip sword animation for female characters.
A female character who uses a whip-transformed sword.
Sword 1's female character and body type are similar,
but it is unknown whether they will be perfectly compatible.
(Proportions are different)
----------------------
Sword was separated and animated.
It can be aligned to the right hand of a character
such as Mannequin if necessary.
Features:
All motion was made at 60 FPS.
Run and Walk do not actually move.
Since it was made based on Epic's female Mannequin, it can be a bit unnatural when applied to men.
Weapon animations were also separated. It can be attached to the character's right hand through 'r_hand_Align'.
Mannequin Female is included, so you can check compatibility with Unreal's default Skeleton.
Asset version: 4.27
Download links for «Frank Whip Female»:

Rating: