Farming And Mining Pack&nbspv4.2x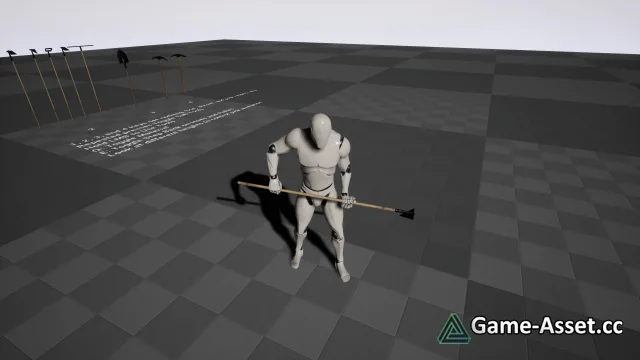 Download Unreal Engine Asset – A package containing animations and meshes for use in mining and farming.
This pack contains an assortment of animations for holding and using a variety of mining and farming tools. There are four groups of animations, the first being for hoes and rakes, the second for a shovel, the third for a pickaxe or backhoe, and the fourth the axe. This means that all 3 hoe meshes, and the rake mesh, are made to use the same animations. And the pickaxe and backhoe also use the same animations for the most part.
Features:
This pack contains animations for using various types of farm or mining equipment, as well as the equipment itself.
A demo map with a farming character that is set up to perform digging or farming or cutting animations with simple commands, including a prepared animation blueprint and various set up montages to allow for you to quickly understand how the animations can go together or be set up and used. And as quickly as possible brought into your own projects.
A series of texture variations for visual options on the tools, to let them appear as an older or newer design, with some further customization parameters inbuilt into the included materials.
Asset version: 4.2x
Download links for «Farming And Mining Pack»:

Rating: