Two Handed Sword Animset Pro&nbspv4.2x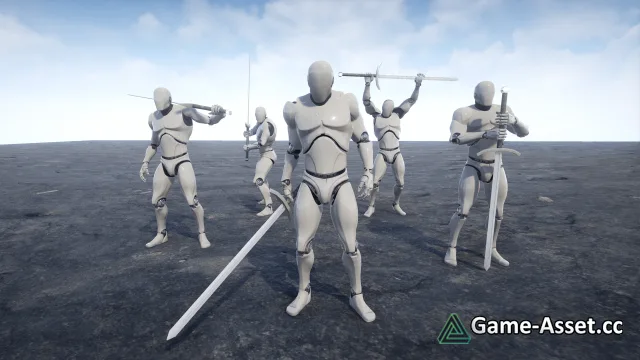 Download Unreal Engine Asset – Two Handed Sword Animset Pro. This is a set of 173 motion capture animations for character with Two Handed Sword.
In package you can find many animations - walking, running, sword attacks, death, additives, hit reactions and finishers! They are made on Epic Skeleton.
Animations are good for the Player but also can be used for creating uncommon enemies! Package contain simple weapons with textures - sword and hammer.
Asset version: 4.2x
Download links for «Two Handed Sword Animset Pro»:

Rating: