Superhero Flight Animations&nbspv5.0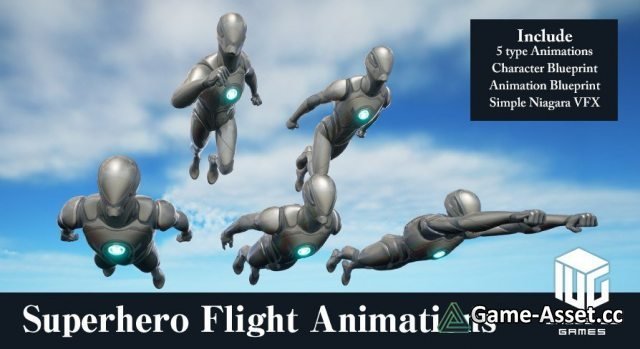 Download Unreal Engine Asset – Superhero Flight Animations. This is a set of animations, additive poses, simple VFX, and Blueprints to form a flight system.
Includes 5 hover mode and fast flight mode animations.
Includes third person character Blueprint, Animation Blueprint, some blend spaces, and some simple VFX.
Blueprints are network compatible.
VFX uses physics materials to spawn 5 types.
Asset version: 5.0
Download links for «Superhero Flight Animations»:

Rating: