Podium Showroom&nbspv4.26-4.27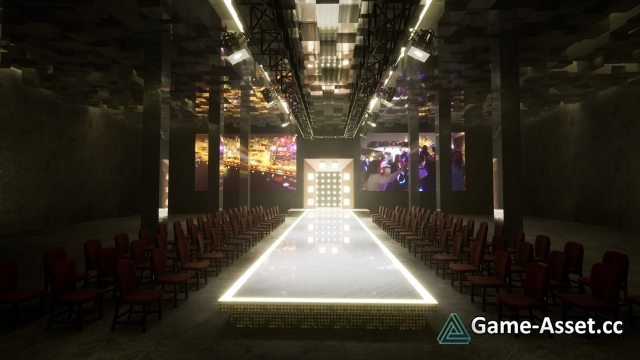 Download Unreal Engine Asset – Podium showroom interior with TV screens and modular structure.
This asset will perfectly fit any PC project that requires a quality podium showroom interior
with TV screens showing video.
The asset is modular so you can edit or make your own variants.
You can make the interior smaller or bigger, make podium longer, add more TV screens and change the
videos to your own.
Features:
Demo map ready to use
High-quality meshes and textures
Baked direct and indirect lighting
Modular asset structure, allowing to change the interior size or appearance.
Replace TV screen video files to create your own variants.
Collision: Yes, auto-generated
Asset version: 4.26-4.27
Download links for «Podium Showroom»:

Rating: