Character Stats Kit&nbspv4.26-4.27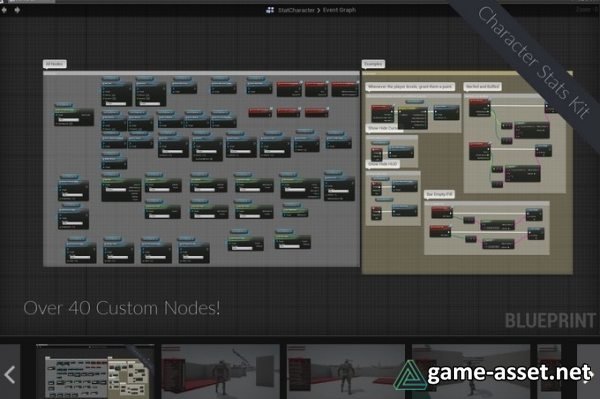 Character Stats Kit – download Unreal Engine asset
This kit contains over 40 nodes to power your experience systems, reputations, skill points and stats!
Features:
– Creating classes like Ranger, Warrior, Necromancer and so forth, with base stats that are dynamically generated.
– Passive usage for stats, like (automatically) draining mana, hunger or thirst, and even auto-regenerating health.
– Reputation bars, using a customizable formula to change the EXP required per level!
– Settings for starting level, leveling up, max. level and even leveling down!
– A skill point system, which you can reset during in-game runtime!
– Multiplayer support!
Asset version: 4.26-4.27
Rating: