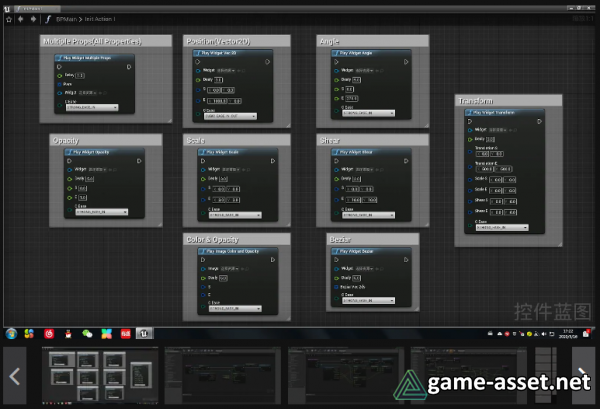 Download Unreal Engine Asset – AdvancedWidgetEase is a 100% Based on Blueprint solution for making widget actions easily in UI area.
You can create any tween actions on 8 widget properties like move, scale, rotate, color, opacity, and beziar.
35 tween ease function will help you make your action more vivid。
There is an example in the project, so that you can test these actions easily。
Technical Details
Features:
35 tween ease functions
8 single widget action property supported
multiple widget action properties supported
100% based on blueprint
Number of Blueprint file: 8
Number of DataTable file: 2
Number of Struct file: 4
Number of Enum file: 2
Supported Development Platforms:Xbox One, Windows 64-bit, Windows 32-bit, Steam VR, PlayStation 4, Oculus, MacOS, Linux, iOS, HTML5, Gear VR, Android.
Demo: https://youtu.be/6rVXU-yFyEs
Support Doc: https://docs.google.com/document/d/1FPLm10WnZ-KP49cD0FvYNpi16ueTla6nWyeEVwzljjg/edit?usp=sharing
Password: 2312178420.GAME-ASSET.03404048238756
Asset version: 4.25-4.26
Download links for «AdvancedWidgetEase»:
HOT4SHARE: