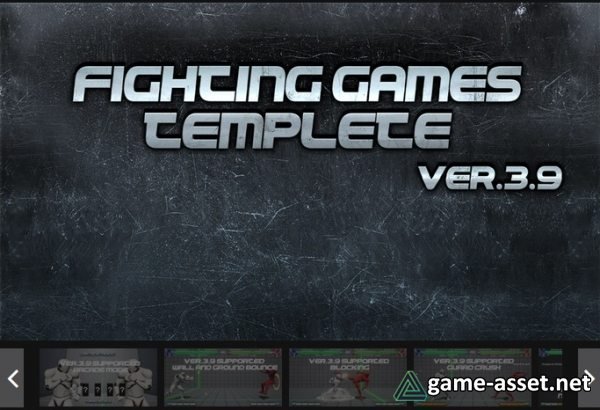 Fighting games template project – download Unreal Engine asset
This is a template project of a fighting game that can be completely played. Add your favorite stages and characters to create your own fighting game.
Technical Details
Features:
■Select Fighting mode:
2.5D 1on1
2.5D 3on3
OPTION
■Select mode:
Arcade Mode, VS CPU, VS Player and Training Mode can be selected.
■Select stage:
Two stage is prepared.
■Select character:
Mannequin is available as samples.
■Play battle:
Introduction with sequencer
You win with 2 rounds of 99(1on1)/300(3on3) seconds per round.
you can pause play, resume, Back to the title, retry.
Round result is KO, DoubleKO, Timeover, and Draw.
■Character movement :
Collision control with capsule component
F&B walk&step
Jump
Crouch
Various punch&kick and damage animations
Grab&cancel
Guard&reversal
Guard-crush
Stun
Special move
Ultra Special move with sequencer
Counter
Sway&Parring(only 1on1)
Change&Assist(only 3on3)
Chain&Aerial-combo
Super Armor
Wall&Ground-bounce
Blocking
Number of Blueprints: Level/PlayerController/GameMode/Camera/Character/Animation etc.
Input: one or two Gamepad, Keyboard
Network Replicated: (No)
Supported Development Platforms: Windows: (Yes) Mac: (No)
Asset version: v3.8 (4.26-4.27)
Download links for «Fighting games template project»:
HOT4SHARE: