Drivable News Van&nbspv4.25-4.27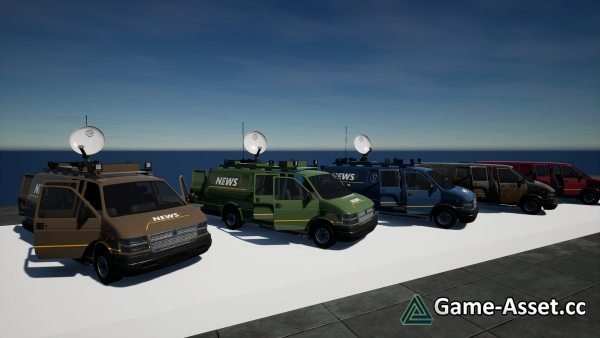 Drivable News Van – download Unreal Engine asset
Based on Unreal's default vehicle system. News van model with damage morph targets, lights and doors.
Skeletal mesh is correctly rigged with proper bone scales and bone naming.
Features:
Two models: News Van and Van without roof attachment.
Drivable and rigged
Doors
Damage morph targets
Coloring of the vehicle can be changed in the material.
Amount of dirt on the body can be changed in material.
Front, rear, brake, reverse and blinker lights.
Custom collision for skeletal meshes.
Interior
Asset version: 4.25-4.27
Download links for «Drivable News Van»:

Rating: