Handy Quest System&nbspv4.26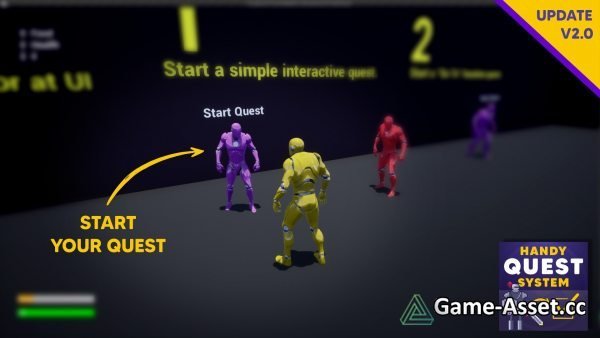 Download Unreal Engine Asset – Handy Quest System. Easily create quests, location goals, interaction goals, kills goals, and rewards.
Handy Quest System allows you to create quests quickly and easily. This system is fully adaptive for any project you are working on. You can add to your project and with few changes it can already be used with 100% efficiency.
The only thing you really should do in the setup is to recreate the casts to your character, but everything is documented step by step even for those who are starting to use unreal today.
Features:
Go to location objective
Interact with actor objective
Reward on finish quest (money, item or both)
Add how many objectives you want
Sound after quest is finished
Can be easily integrated with dialogue systems
100% in Blueprint
Asset version: 4.26
Download links for «Handy Quest System»:

Rating: