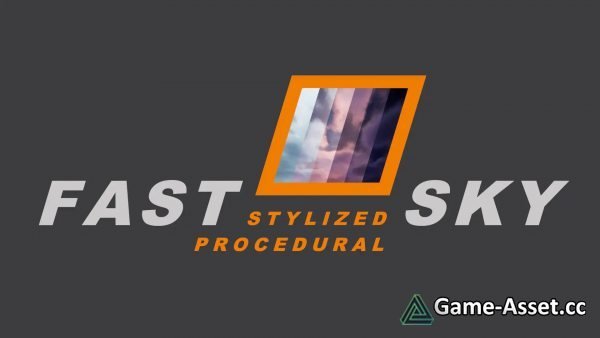 Download Unreal Engine Asset – Fast Stylized Procedural Sky. Well optimized dynamic sky material and advanced weather system. Excellent choice for stylized games.
Fast Stylized Procedural Sky is a unique dynamic sky material and advanced weather system that is perfectly balanced between quality and efficiency. Designed and optimized specially for Mobile, Virtual Reality, and stylized PC/Console games.
Features:
GPU friendly works efficiently even on VR/Mobile. Unlit material without blending uses one draw call
Over 100 parameters to customize
Multi-layered clouds with lighting with scattering and shadows changes depending on sun position
Shadow casting, height fog, static and dynamic skylight cube-maps
Configurable sun and moon, lens effect, eclipse and stars scintillation
Atmospheric sky gradient with tilting in sun direction
Lightning effect
Moon normal-mapping and lighting calculated based on relative sun and moon position
Time of day curves and advanced preset system
Wind direction and clouds speed
Smooth transitions between weather states based on preset system
Landscape backgrounds interleaved with clouds, clouds, and stars
Skydome and skysphere
Static sky creator
Clouds density vertex paint
The material is based on the new unpublished before method for fast calculation of procedural clouds lighting. You will not find this solution anywhere else!
Asset version: 4.27
Download links for «Fast Stylized Procedural Sky»: