Blood Splatter Blueprint System&nbspv4.27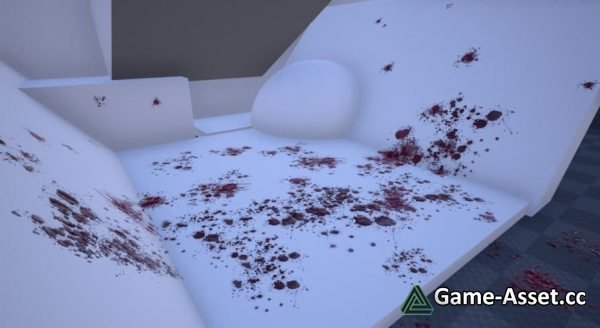 Download Unreal Engine Asset – Blood Splatter Blueprint System.
Features:
Customizable blood splaters
Spawning bloodstains on blood drops hit locations
8 Different Style Niagara Splatter Fx
6 Different bloodstain material
You can add easily your custom bloodstains or splats with master materials.
IMPORTANT NOTES:
This system is tottally customizable. Optimized blueprint example is in this pack. Your presets with exaggerated parameters can cause performance issues. Please read documentation.
This pack has shaded/transculent shader. This shader for high quality graphics and dont usable for mobile platforms.
This packs materials are depth fade based. Working well on flat surfaces.
Asset version: 4.27
Download links for «Blood Splatter Blueprint System»:

Rating: