GOOD FX : Rain&nbspv4.26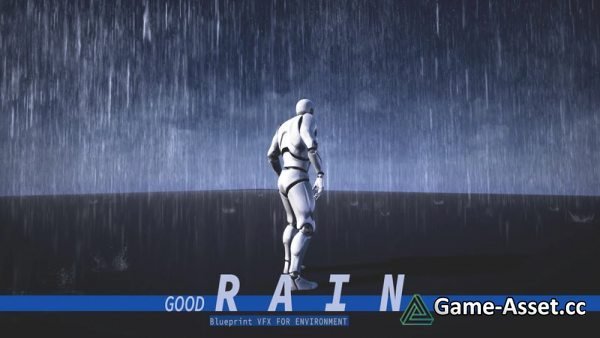 GOOD FX : Rain – download Unreal Engine asset.
GOOD RAIN is pack that helps you to add some realistic rain effects and splash to your game. Also you can adjust amount of rain ,area size, tilt , drop speed and other parameter. Other than that is simple to use,just drag it to your scene.
Features:
This rain is 3D type ( mesh & particle )
Spawn splash particle base on mesh collision.
All have 3 LOD's.
Tweak parameter (amount of rain / rain tilt intensity / color / drop speed......)
Asset version: 4.26
Rating: