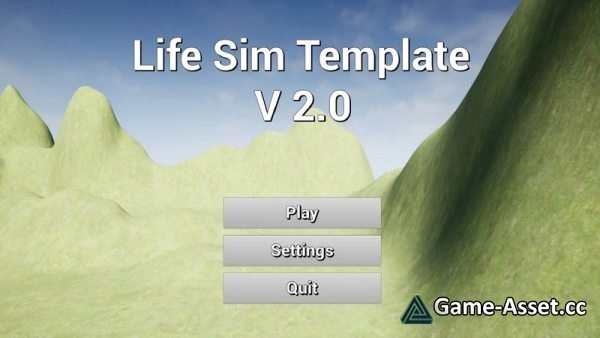 Life Sim Template – free download Unreal Engine asset.
This template is 100% Blueprints and aims at providing a solid base for any life simulation, social simulation or dating simulation game.
It is based on a player controller and a game instance in order to use any character class easily.
Features:
Library of functions to ease to use of the template
Camera based interaction system
Datatable driven items with a grid inventory with drag and drop functionalities
Save and load system
Character creation screen with stat systems and example of mesh customization
Activity system with time management
NPC with affection levels
In game currency and merchants
Crafting, housing and gardening systems
Settings menu with keybindings
Bonus level design Blueprints (door, lift, save point)
Asset version: 4.26
Download links for «Life Sim Template»: