HUD Links&nbspv4.2x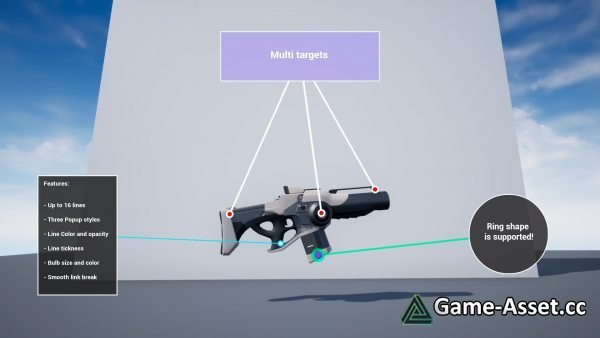 Free Download Unreal Engine Asset – HUD Links – dynamic HUD links solution for connecting actor with Widget.
HUD Links it's very useful asset for creating dynamic HUD links feature for games, visual presentations or video trailers.
Smooth break link if out of screen provide great visual impression.
You can adjust parameters for create your own HUD design. All widgets are standard UMG widgets.
Features:
Up to 16 links
SmartLink component
Rectangle and Ring shapes is supported
Smooth link break if out of screen
Hide Widget if all target points is out of screen
Multi targets for one actor is supported
Adjustable line color, opacity, thickness and inner bulb color, bulbs size
Three popup styles: Default, EaseInOut, Casual
Blueprint events
Easy and fast integration
Asset version: 4.2x
Rating: