Top Down Space Shooter&nbspv4.26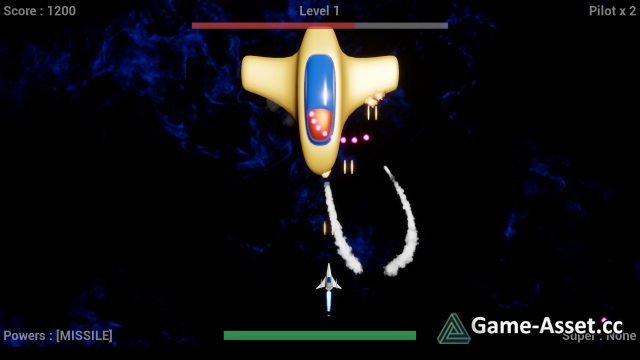 Download Unreal Engine Asset – Top Down Space Shooter. A quick starter template for top-down space shooter games.
This pack includes most basic elements needed to make a top-down space shooter:
A spaceship with configurable weapon turrets.
2 control modes: MOUSE and KEYS.
Basic gun and homing missile weapons.
Supports damage on crash.
Supports enemy spawning and recycling.
A simple HUD that displays game stats.
Asset version: 4.26
Download links for «Top Down Space Shooter»:

Rating: