Camera 360&nbspv4.2x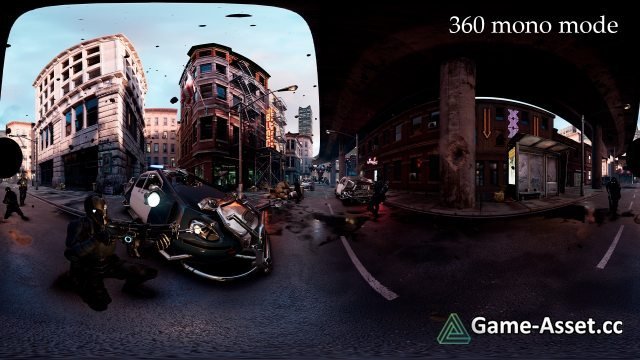 Download Unreal Engine asset – Camera 360 - camera system for video and screenshot (2D, 180, 360, Dome 180, Stereo and Mono).
Video and Screenshot Camera 2D, 180, 360, Dome 180 and 3D(stereo mode top bottom) + rotation and more!
Rendering video and screenshot in Mono or Stereo mode for 2D, 180 and 360.
Features:
Mono 2d, 180, 360, Dome 180, Stereo (2d, 180, 360(information below))
Raytracing;
HighResShot system,Matinee, Sequencer,Movie Render Pipeline;
TAA,Motionblur,DOF; Full Dome (180-240 degrees)
Camera 360 itself does not transmit NDI, to do this you must install NDI programs (Spout and others).
Asset version: 4.2x
Download links for «Camera 360»:

Rating: