GUI with Multiplayer&nbspv4.2x, 5.0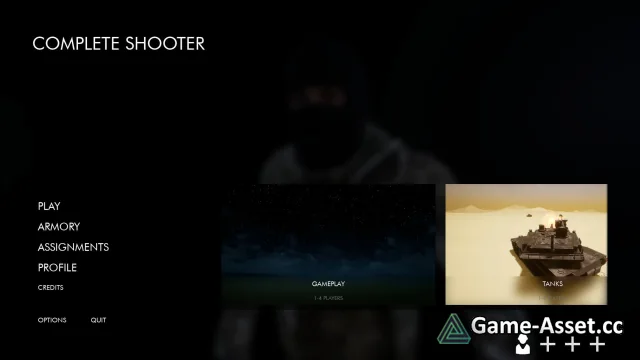 Download Unreal Engine Asset – GUI with Multiplayer – Complete menu for your project!
Using our services is simple and safe, we have over 3500 customers, good reviews, ratings and we are always happy to help our customers. We will correct any inaccuracies that you find and listen to all your wishes. Please, if you have any suggestions for improving the project or you have found mistakes or you need help: contact me by email or in the discord, I will do my best to help you!
Menu
Network connection
Lootbox
Gameplay, controls, graphics and audio settings
Assignments
Statistics
Profile
Different weapon and character skins
Steam connection
Shop
Asset version: 4.2x, 5.0
Download links for «GUI with Multiplayer»:

Rating: