Cling Component System&nbspv4.2x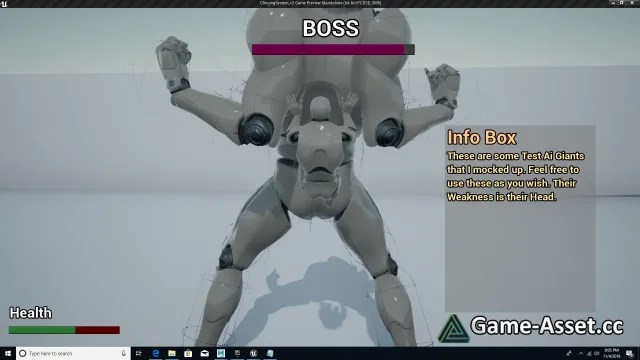 Download Unreal Engine Asset – Cling Component System. A component-based climbing system that allows the player to climb Moving Characters and more!
This system allows traversal of larger creatures. It works by having specific Cling objects. These objects can be placed anywhere through the map for your player to climb on, even attached to the bones of a Skeletal Mesh in the blueprints!
Features:
ClingComponent the houses the climbing logic
ThirdPersonCharacter with nodes implemented as an example (ClimbingCharacter)
Basic AI to display how to setup ClingObjects on Characters and player
Simple Combat and Climbing animations with Blendspace
Simple Giant animations and attacks
Asset version: 4.2x
Download links for «Cling Component System»:

Rating: