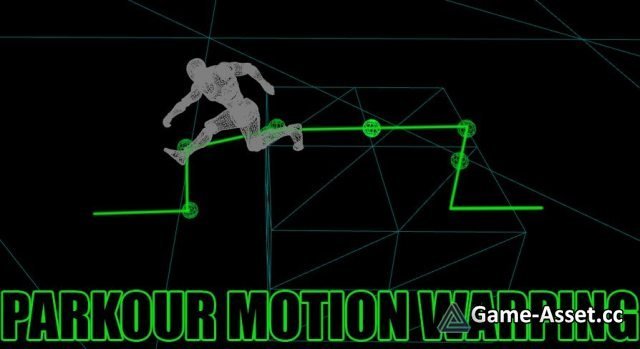 Download Unreal Engine Asset – Parkour Motion Warping is a system that allows you to overcome objects correctly. You can adjust any position of the character.
This system will teach your character to overcome obstacles!
Just install the system in your character and use one function that will give you all the necessary data and object checks.
The optimal settings have been set that can be changed for yourself.
The system automatically calculates parameters the object after calling the function.
Example of 4 customized animations(and montages) and Example Blueprint inside!
Features:
Work on Notifys.
Full automatically system.
4 Video Tutorials
Full Documentation on 15 pages
Customize parameters in function.
Clean Blueprints. Full commented.
Use one Component.
Optimized. No use Event Tick.
Function Input 16 customize parameters.
Function Output 9 parameters for checks.
Variables are divided into understandable categories.
Easy Migration.
Easy Setup.
ALSv4 Support.
Fully based on Blueprints.
4 animations and montages for example.
Example character blueprint and level.
Work InPlace Animations(But always enable Rootmotion)
Montages Only
Asset version: 4.26-4.27
Download links for «Parkour Motion Warping System»: