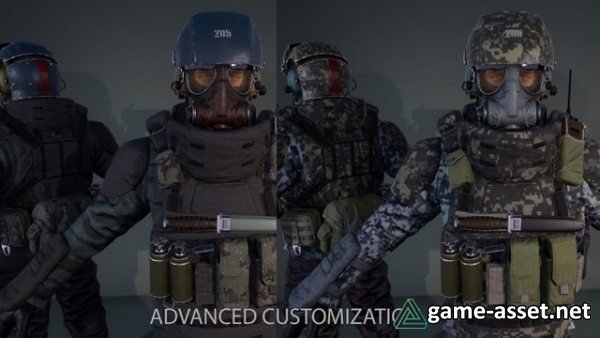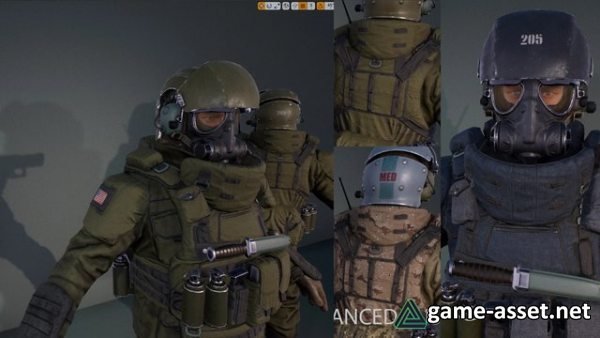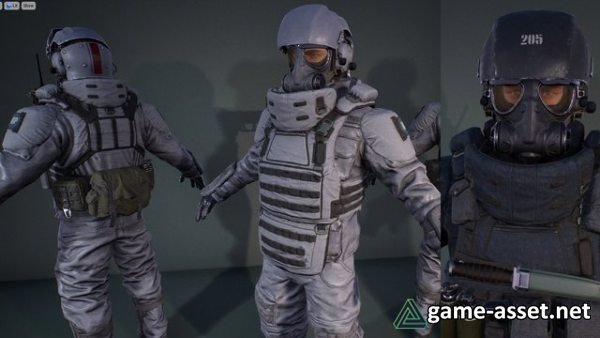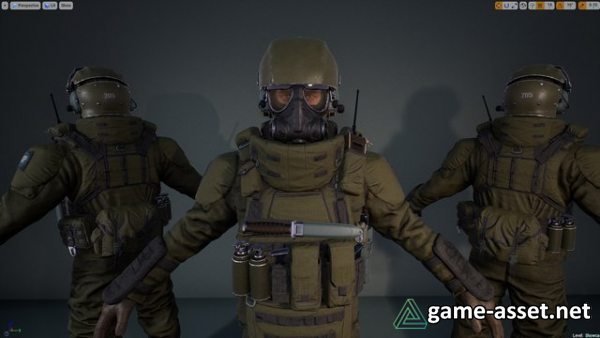 Download Unreal Engine Asset – Heavy G Soldier. Realistic style modular character with fully customizable material system. Create your own style in a few clicks.
Heavily armoured soldier to be used in realistic or sci-fi games. The modular system gives you a possibility to use parts separately. The advanced material system gives you a possibility to create the unique asset in just a few clicks. You can choose from provided camouflage patterns or simply add your own. Model shares skeleton with standard UE mannequin and as result, this asset can be easily integrated into your project.

Here you can find detailed video overview


Asset include following parts
-simple version ( all parts combined in to one mesh)
-Advanced ( all parts separeted)
body
Vest
Head
Equipment as one mesh ( skinned to skeleton)
small bag
medium bag
Knife
Knife holster
Pistol holster
Big bag
Ammo bag (assaul rifle size)x2
Ammo bag pistol size
All assets customizable in colours and give you a possibility to create the absolutely unique look.
TEXTURES
Fully compatible with physically based render pipeline (PBR) high detailed textures.
2048x2048 Jacket
2048x2048 Pants
1024x1024 Equipment
2048x2048 Vest
2048x2048 Helmet
All texture sets include following: Diffuse(Albedo) , Roughness, Metalness and Normal map
Technical Details
MESH INFORMATION
Well balanced for Mid/Long distance and close up render. Geometry created to be used with third person camera or for NPC/Enemy in both first and third person camera view.
Features:
advanced material system
you can choose from modular character and simple one mesh character asset
Asset version: 4.26-4.27
Download links for «Heavy G Soldier»: