SCI FI: MINING MECH&nbspv4.27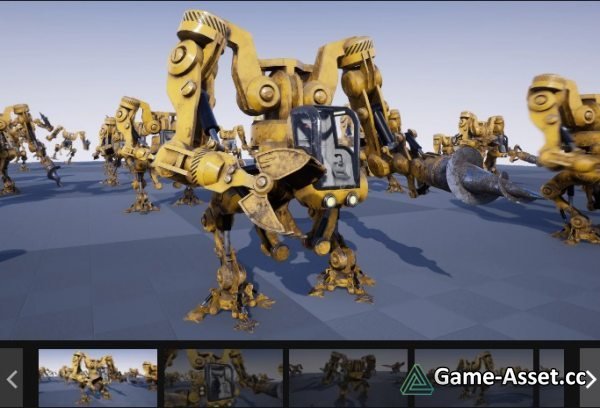 Download Unreal Engine Asset – «SCI FI: MINING MECH» – Included inside Sci Fi Robots Pack Vol 2 and Sci Fi Characters Mega Pack Vol 2.
Here is a mining mech. This heavy duty rig is destined to work in mines all over the galaxy. It can dig, drill and also be used as a powerful melee machine!
Geometry is 31.99 Ktris. Rig is 59 bones. Model uses 4 materials (arms & digger / Legs & Drill / Main body / windows) with 4096*4096 PBR texture set (2048*2048 for windows).
A set of 54 animations is included (19 being root motion variations).
Asset version: 4.27
Download links for «SCI FI: MINING MECH»:

Rating: