PP801 Character P2&nbspv4.27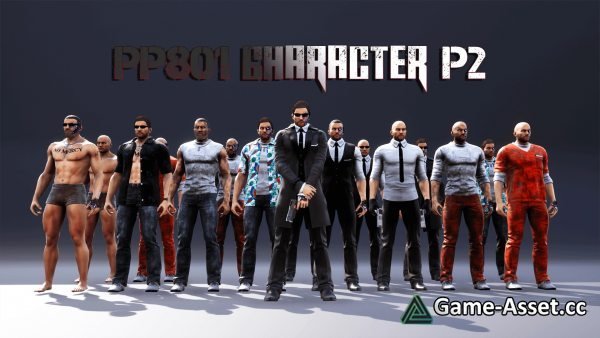 Download Unreal Engine Asset – PP801 Character P2. Characters are designed for Third person shooter games with separate parts for you to choose the character you like and some characters are grafted.
Removed Locomotion animations
Included in this package are the following characters:
Prisoner
Vest
Hawaiian
Cyber face and hands
Base Body
With 2 hairstyles and basic Animations for Dual Pistols
You can blend the colors of almost all SK_mesh parts.
This character has a basic facial rig. You can create Facial Expressions and Lipsyncs
Features:
Facial Rigged
Over 30+ Animations
Lipsync, Face Expressions, and Animations included
PBR Texture
Blend clothing, skin, hairstyles, and eye colors
Asset version: 4.27
Rating: