Zombie with T-Shirt&nbspv4.27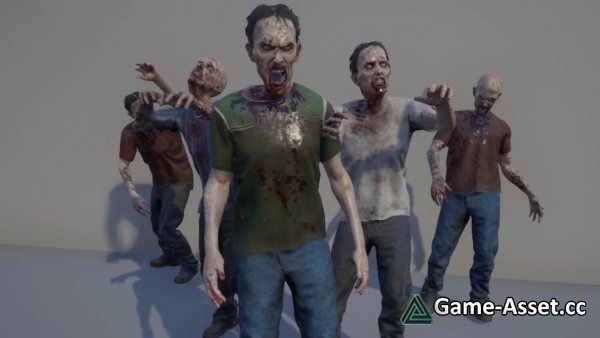 Zombie with T-Shirt – download Unreal Engine asset.
Zombie with T-shirt model.
3 Body materials, 4 Top Materials, 3 Bottom Materials
Body parts for dismembering.
Two Blueprints included, OneMesh and Parts where body parts are assembled.
Variables in the BPs to customize the model with the different materials.
Zombie Open Mouth and Zombie Angry Morph targets with variables to use them in the BPs
3 LODs of the One mesh variant
LOD0 is 13800 tris.
LOD1 is 5900 tris
LOD2 is 3160 tris
Asset version: 4.27
Rating: