Zombies AC&nbspv4.27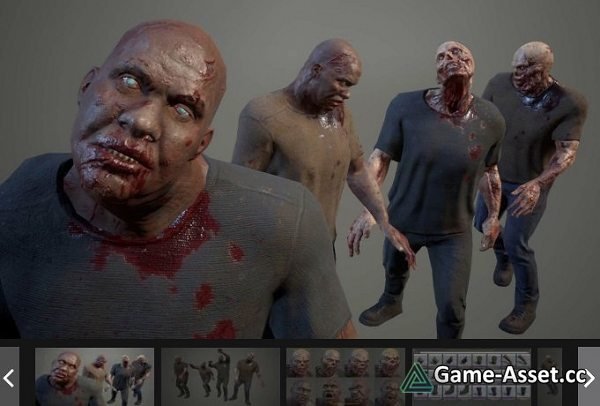 Zombies AC – download Unreal Engine asset.
Two Low Poly Zombie Models with Two sets of Body Materials
Skinned and Rigged to the Epic Skeleton
~ 2500 tris
~ 5000 verts
PBR Materials with 2k Textures. They are 4 materials - two Body Materials that are interchangeable between the models and two Head Materials.
Two versions of each model - One full Body and the other is separated body parts, which can be used with dismemberment systems.
Two Morph targets for scarier expressions and biting - Zombie Open Mouth and Zombie Grin
Example Blueprints based on Third Person BP by Epic. Example variables to control the Morph targets and the Body Material.
The Body Parts BPs have simple dismemberment on Left Click.
Features:
Two Zombie Models with Two Materials
Rigged to Epic Skeleton
2k Textures
Body parts versions of the models for dismemberment
PBR Materials
Asset version: 4.27
Rating: