Mushroom Monster Pack PBR&nbspv4.27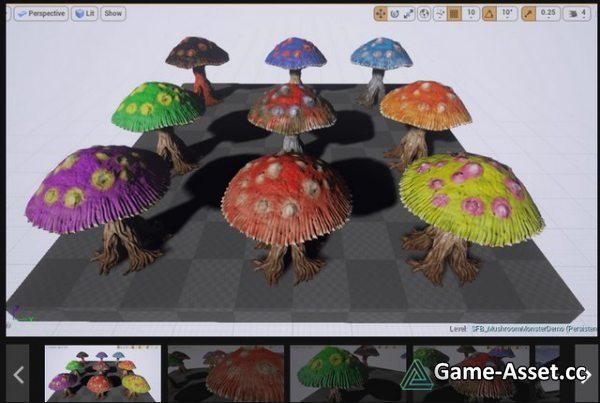 Mushroom Monster Pack PBR – download Unreal Engine asset.
The Mushroom Monster Pack PBR is a complete character package, starting with a rigged & animated model, including 16 animations and close to 30 morph targets to customize the look of your mushroom from skinny to fat, from flat head to round head and even more. Textures can be customized using the included Substance material, or you can choose from one of the 9 supplied texture variants, like jungle or ice.
Animations:
Attack01
Attack02
Attack03
Attack04end
Attack04loop
Attack04start
Block01
Block02
Block03
Death
Hit
Idle
Break
Squash
Walk
WalkBack
Bonus features include concept art & sound effects. The sound effects are designed to be played with the animations. Concept art includes 3 ultra resolution .psd and .png formatted images. Whenever possible, the Photoshop versions are in layers, allowing you to customize the work.
Asset version: 4.27
Rating: