AnimX - Advanced Cats&nbspv4.26-4.27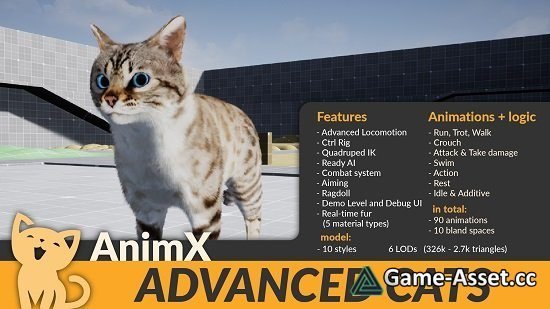 AnimX – Advanced Cats – download Unreal Engine asset.
This pack can be used for any type of game, as main characters, enemy, prey, or anything else. The package comes with 90 high-quality animations, 10 different styles, real-time fur, 6 LOD, and ready to use controller, all features see on screenshots
Technical Details
• 90 animations (all movement animations use root motion)
• 2 models: With Fur (6 LOD), Without Fur (5 LOD)
• 41 textures (all 4k)
• 100% Blueprint
all other info you can find on the screenshots.
Asset version: 4.26-4.27
Rating: