Spider Tank&nbspv4.26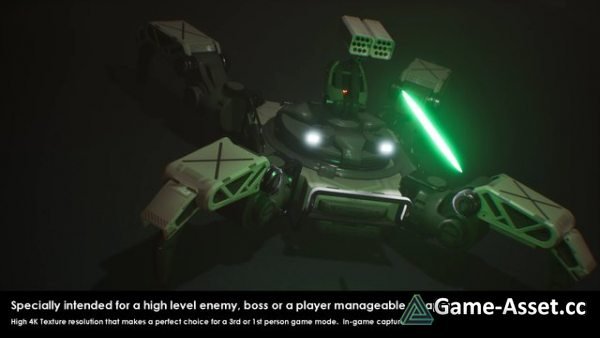 Spider Tank – download Unreal Engine asset.
The Spider Tank is a brand new product for fulfill your enemies roster (or player-driveable machines). High quality, fully customizable, 1-slot only master material ensures you will match your army color scheme, level colour guides, etc. maintaining a sweet optimization level.
With 4 LODs levels it could fit in any development platform.
4k textures for a seamless looking across genres (1st person shooter, 3rd person view..)
Comes with 10 animations and SFX, AnimBPs, State Machine, Anim montage.. for a quick deploy. Custom Physical Assets include for accurate collision. With and Without Constraints.
Asset version: 4.26
Rating: