SC FI: DROID-OII&nbspv4.2x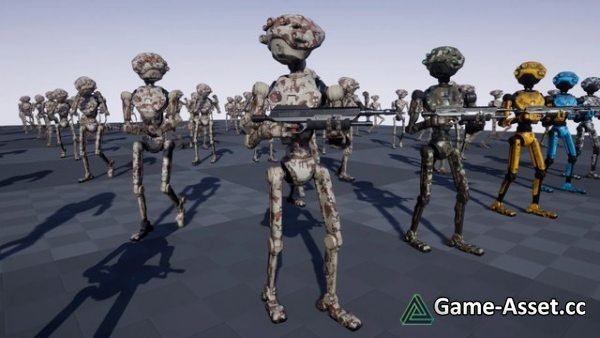 SC FI: DROID-OII – download Unreal Engine asset.
Here is Droid-OII, this light infantry robot is ideal to invade places that won't require too much fire power. This multi function robot can be pretty deadly so don't under estimate it!
Geometry is 18.4 Ktris. Rig is 47 bones. Models uses 2 materials (Droid and weapon) with respectively 4096*4096 and 2048*2048 PBR texture set. 7 Different materials are included (army, desert camo, forest camo, winter camo, commando, industrial yellow and industrial blue).
The package includes a set of 103 animations (40 being root motion variations).
Asset version: 4.2x
Rating: