Modular Skeleton Mage&nbspv4.18-4.27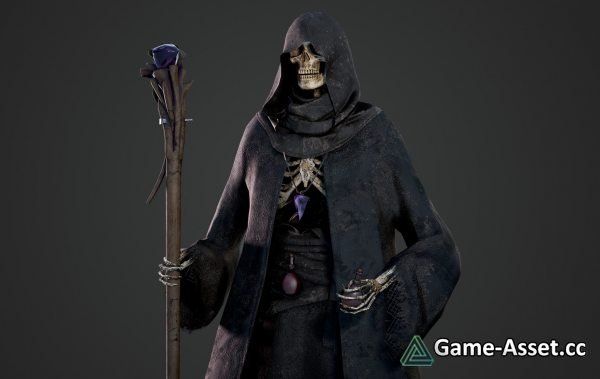 Modular Skeleton Mage – download Unreal Engine asset.
Low poly Modular Skeleton Mage with many color variations. Rigged with Epic Skeleton with openable jaw (no retarget needed).
Features: (Please include a full, comprehensive list of the features of the product)
5 Color Variations for Clothes
5 Color Variations for Staff
6 Color Variations for Skull and Skeleton
You can mix all color variations to get your own unique color combination!
Rigged with Epic Skeleton (no retarget needed, rigged with UE4 Mannequin Skeleton)
Jaw can be opened with additional jaw bone
Model is completely modular, all meshes are separated and you can mix everything to get new outfits
Asset version: 4.18-4.27
Download links for «Modular Skeleton Mage»:

Rating: