Eastern Assassin&nbspv4.25-4.27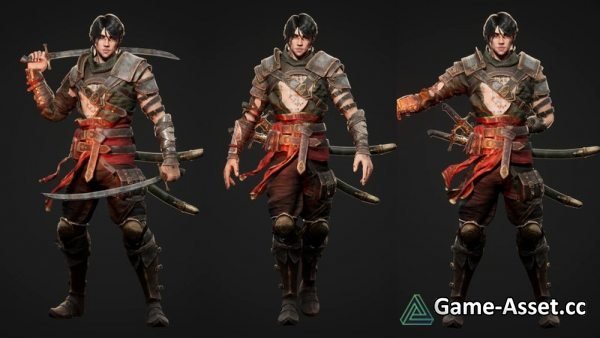 Eastern Assassin – download Unreal Engine asset.
Fully rigged and game ready Eastern Assassin character.
Features:
Fully compatible with Epic skeleton and Epic's starter animation pack.
Live Link Face support with fully working Morph Targets / Blendshapes.
Separated modular character parts (arm, arm armor, lower armor, upper armor, torso, hair, hand, head, hood down & hood up).
With also a merged parts mesh option.
Includes scimitar sword and its sheath.
Customizable armor & accessories color.
Asset version: 4.25-4.27
Rating: