SCI FI: ARANOBOT&nbspv4.27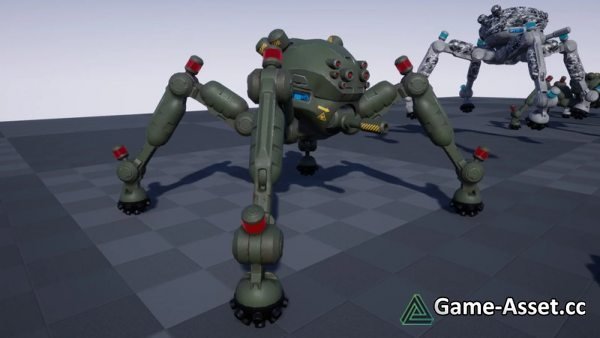 Download Unreal Marketplace Engine Asset – SCI FI: ARANOBOT.
This spider like droid has quite some fire power as well as some surprising agility. Beware of such an enemy!
Geometry is 21.2 Ktris. Rig is 22 bones. Model uses 1 material with a 4096*4096 PBR texture set. The pack includes 5 different skins (army, dark, desert camo, forest camo and winter camo).
The package includes a set of 30 animations (10 being root motion variations).
Asset version: 4.27
Download links for «SCI FI: ARANOBOT»:

Rating: