Swordsman Character&nbspv4.26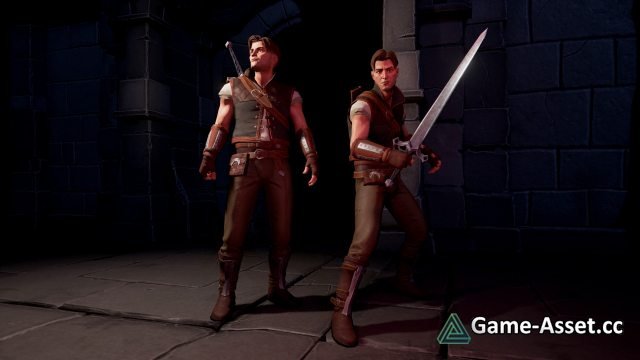 Download Unreal Engine Asset – Swordsman character compatibility with Epic skeleton and the sword.
This pack includes the swordsman character compatible with the Epic Skeleton and separate objects: sword and holster. For character created 4 sockets also.
Material that can be used for coloring Hair, Jacket, Pants, and T-shirt. There are 4 colors for the swordsman character in this pack.
There was included animations of third person project in this set.
Features:
Swordsman Character
Sword - Static Mesh
Holster - Static Mesh
4 Sockets for swordman character: holster, sword in holster, sword in right hand, sword in left hand
Custom Material for coloring Hair, Jacket, Pants, and T-shirt
Main Material and variations of instance Materials color for swordsman
Compatible with the Epic Skeleton
Asset version: 4.26
Download links for «Swordsman Character»:

Rating: