PP801 Character P3 (UE)&nbspv4.26-4.27, 5.0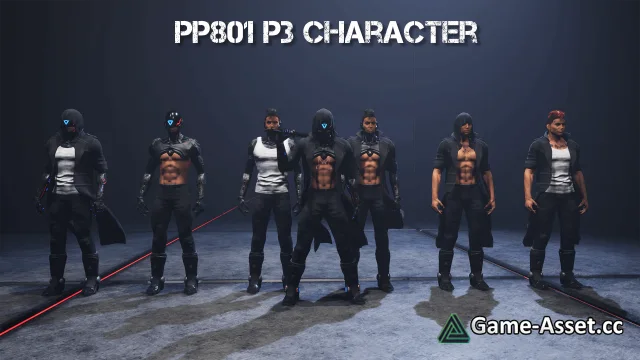 Download Unreal Engine Asset – PP801 Character P3 – Sci-fi Male character for Third Person Shooter games
There are many part of characters separated and blend different colors, textures and dirt
Package included some basic animations for Blade
Facial rigged and included basic Facial Expressions Animations, Lipsync Animations.
Can Assign and Retarget with Mannequin Skeleton
This character can mix with all my modular male packages
Blend true color and textures as you want
Features:
Facial Rigged.
31 Animation, 10 face expressions, 10 Lipsync animations available.
Blend Colors, Textures and Dirt for all SK_mesh parts.
Assign and Retarget with Mannequin Skeleton
Mix with all my modular male packages
Same style as LP287 Character P3
Asset version: 4.26-4.27, 5.0
Download links for «PP801 Character P3 (UE)»:

Rating: