Modern Male Pack&nbspv4.23-4.26, 5.0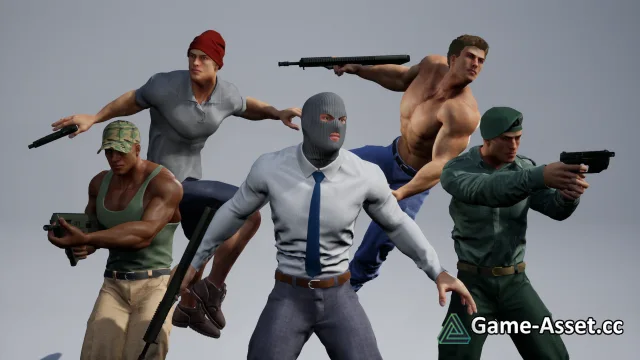 Download Unreal Engine Asset – Modern Male Pack. A rigged character model with modular parts ready to be integrated into your game.
The Modern Male Pack contains an animated male character with modular body parts and clothing. This character uses the Epic skeleton for fast animation transfer. The clothing, skin and hair color can be easily modified. A sample character blueprint is included to show how the character is assembled.
Features:
Modular body parts for a variety of different looks
Rigged with the Epic Skeleton for easy retargeting
Includes color mask to change the colors of the clothing and character
The pack includes 8 shirts, 5 pants, 6 hats, 2 pairs of shoes and 5 body parts
Includes 7 animations(from 3rd Person Template) and one custom idle animation
Asset version: 4.23-4.26, 5.0
Download links for «Modern Male Pack»:

Rating: