Noir Detective Set for Stylized Males and Females and Metahumans&nbspv4.26-4.27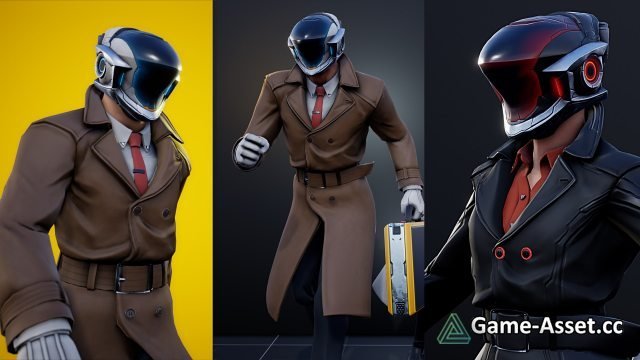 Download Unreal Engine Asset – Noir Detective Set for Stylized Males and Females and Metahumans
A Detective set for the Stylized Male and Female and MetaHumans. Includes a modular outfit with trenchcoats, pants, shoes, gloves, shoes, robot head, human hair, hats, and accessories.
6 Provided bodytypes : Male (based on the official white plastic Epic mannequin), Female (official white plastic Epic female mannequin), Tall Female (custom proportions), Buff Male (custom proportions), MetaHuman Tall Male Normal Weight, MetaHuman Female Tall Nornmal Weight.
Includes a thirdperson example with character presets. Standalone versions of the characters are included (single skeletal mesh). The bundle includes human heads for the stylized versions.
Asset version: 4.26-4.27
Download links for «Noir Detective Set for Stylized Males and Females and Metahumans»:

Rating: