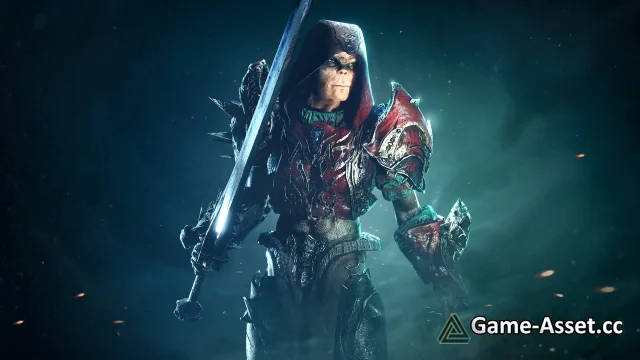 Download Unreal Engine Asset – Fantasy Creature Warrior game character.
3d model of a realistic character fantasy creature warrior.
The character has modular armor and detachable head.
Physical model for the fabric on the belt.
The character has a detailed facial rig. For this, the character was equipped with additional bones:
Chin, eyeballs, eyelids, eyebrows, ears, nose, cheeks, nasal septum, tongue, teeth.
And also there are additional bones for the sword and armor on the right hand with a dagger.
Also has fabric bones on the belt.
The armor has three different PBR textures.
The character is divided into eight logical parts. Each part has its own unique set of textures including RGBY mask for fine texture settings, color change, roughness, metallicity, brightness.
64 textures all 4k
20 Materials
20 MaterialInstance
The character is well optimized, with a minimum number of polygons, considering its detail, with topology that repeats the anatomy where necessary.
Persons: 19802
Vert: 19099
Tris: 37379
Asset version: 4.26-4.27, 5.0
Download links for «Fantasy Creature Warrior»: