Monsters - Mummy&nbspv4.17-4.27, 5.0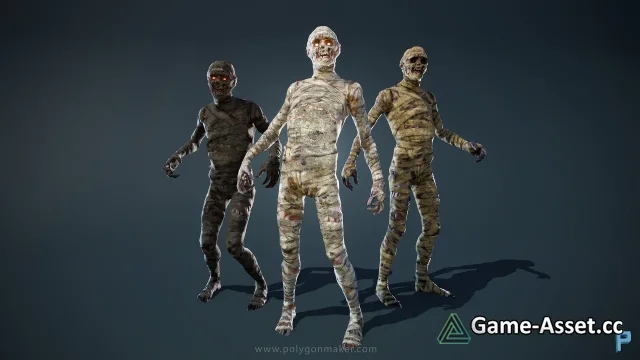 Download Unreal Engine Asset – Monsters – AAA quality Mummy ready to use.
PBR shaders, hand made LODs and textures great even for mobile games.
4K PBR Textures.
LOD0: 11K tris (5K verts)
LOD1: 5K tris (3K verts)
LOD2: 3K tris (1.5K verts)
Fully rigged characters with 35 animations.
Asset version: 4.17-4.27, 5.0
Download links for «Monsters - Mummy»:

Rating: