Killer Clown&nbspv4.26-4.27, 5.0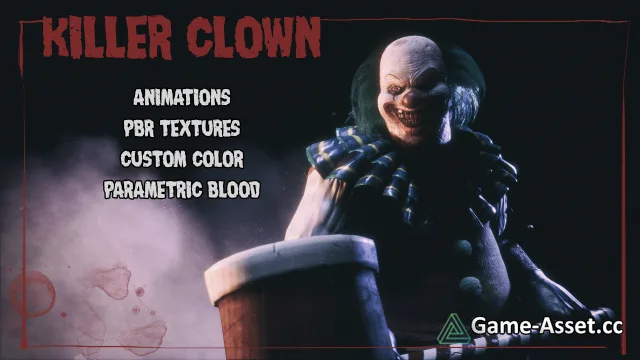 Download Unreal Engine Asset – Killer Clown is inspired by freaky horror films.
It was made for productions which want create very creepy horror games with very good quality model. Killer Clown is easy to retarget to the EpicSkeleton and can be used for Third person game or as a villain! It includes some animation like Idle, Walk, Attack, Etc. Every texture is very detailed and it is possible customize every color part of the suit with a parametric material. It is also possible add a parametric blood texture for every single part of the model. Hammer is included in the package!
Features:
Full customizable color set for the suit by parametric materials;
Procedural blood textures customizable by parametric materials;
Each material set as base color, metallic, roughness and normal map;
Skeletal Mesh set with hammer socket;
Asset version: 4.26-4.27, 5.0
Download links for «Killer Clown»:

Rating: