RK Sci-Fi Soldier&nbspv4.26-4.27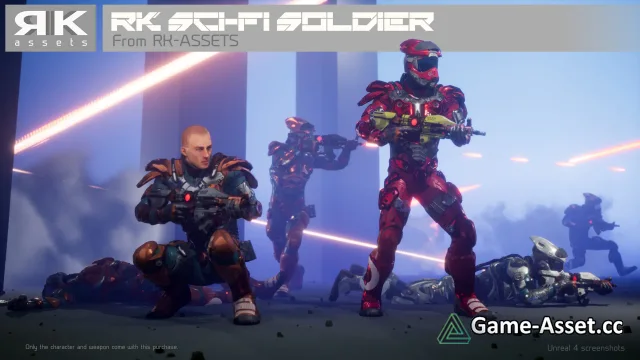 Download Unreal Engine Asset – RK Sci-Fi Soldier with AnimBP, BlendSpace and Playable Character included.
Ready to use Sci-Fi Soldier, for PC and Consoles games.
If you want a playable character ready to put in your project walking and with rifle animations, this is fit for you!
Features:
Detachable Helmet, Armor, Gloves, Boots and Acessories
Easy to test hotkeys + external variables
All changes used on event construct, being able to change it on editor
20 different variation of color/pattern
Customizable color on each character's material instance
Animation Blueprints included
Ready to play CharacterBP included
Animation layers + hands IK for weapon included
Asset version: 4.26-4.27
Download links for «RK Sci-Fi Soldier»:

Rating: