Ancient Undead Pack&nbspv4.22-4.27, 5.0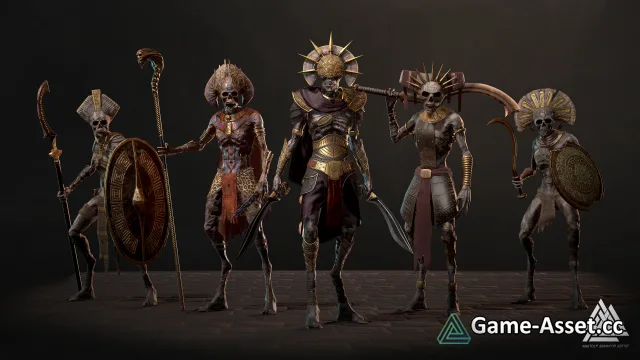 Download Unreal Engine Asset – A collection of modular Ancient Undead.
This collection includes five pre-combined Ancient Undead. (THE SCREENSHOTS SHOW SOME MESH COMBINATIONS!)
They are all created on the same skeleton and have the same body proportions (except for the heads). All their clothes are modular. You can combine/remove it and create new versions of the undead. Some of them also have alternative textures.
Materials are optimized ( Materials: 2, Material Instances: 29).
Asset version: 4.22-4.27, 5.0
Download links for «Ancient Undead Pack»:

Rating: