The Curviest Curve&nbspv4.27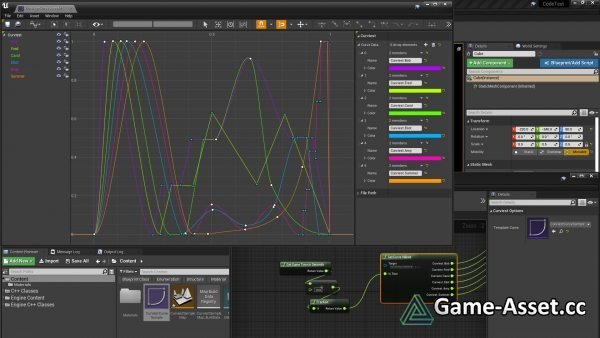 Download Unreal Engine Asset – The Curviest Curve.
Curve Assets are great. They make it possible to coordinate how many parameters change over time in a visual way. The issue is that currently you can either build lots of float curves, or stuff data into vector and color curves and break it out. There's no way to name the parameters you're driving in a curve, and there's no way to see multiple parameters (beyond 4) in one curve asset.
This plugin makes it possible to have as many curves as you want stored inside a single curve asset, so you can easily author whatever complex behaviors you desire.
Asset version: 4.27
Download links for «The Curviest Curve»:

Rating: