ProInstance Tools Plugin&nbspv1.24 (4.26/4.27/5.0)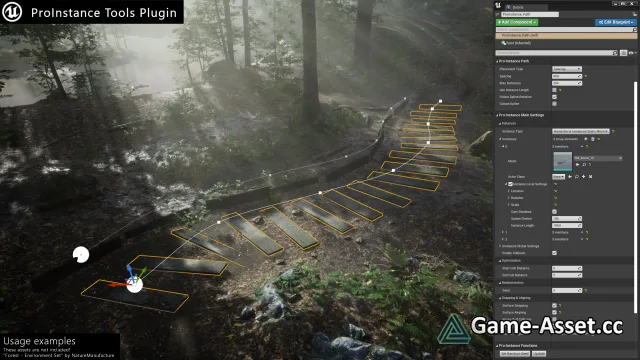 Download Unreal Engine Asset – ProInstance Tools Plugin.
A set of tools to control procedurally generated placement of meshes or actors with easy and unified settings.
ProInstance Tools is a lightweight set of tools to control mesh or actor placement using procedural generation with easy to understand and unified settings. It can help you avoid doing lots of repetitive tasks in level or environment design.
Asset version: 1.24 (4.26/4.27/5.0)
Download links for «ProInstance Tools Plugin»:

Rating: