Chunk Downloader&nbspv4.2x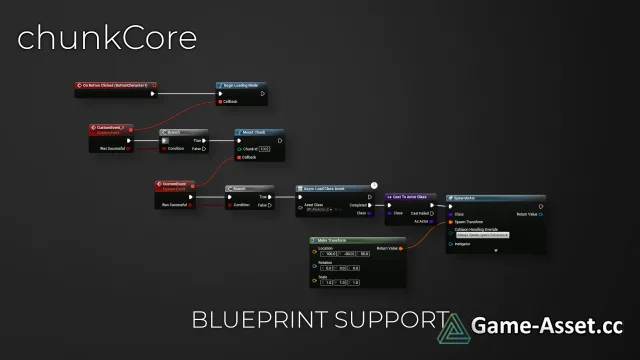 Download Unreal Engine Asset – Chunk Downloader Blueprint Wrapper.
The ChunkCore plugin is a Blueprint wrapper for the ChunkDownloader Plugin
ChunkDownloader is a patching solution for Unreal Engine. It downloads assets from a remote service and mounts them in memory for use in your games, enabling you to provide updates and assets with ease.
Features
Use the ChunkDownloader plugin in Blueprints
Download game files on demand
Patch your game
Asset version: 4.2x
Download links for «Chunk Downloader»:
HOT4SHARE:
Rating: