Crashed Starship Pack&nbspv4.20-4.27, 5.0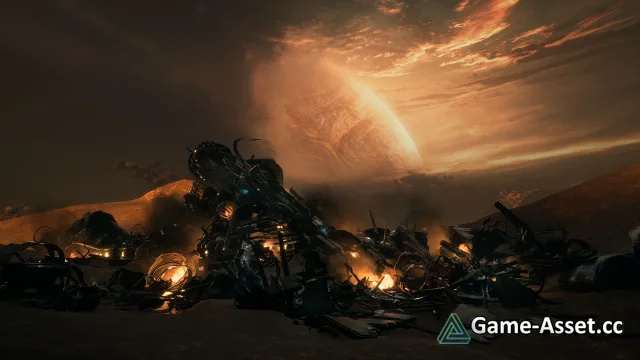 Download Unreal Engine Asset – Crashed Starship Pack. Very affordable modular Mesh pack with an HQ landscape, 5 fractal meshes and a movie quality matte painting sky!
Crashed Starship Pack features 30 modular assets to create any version of a crashed ship/debris environment. The meshes are low poly and performance-friendly with different levels of LODs prepared.
Other features of the pack are a high-quality landscape with animated cloud shadows which was created from an 8k heightmap similar to my Elite Landscapes Series, a movie matte painting quality sky sphere and 5 fractal static meshes which were created with in-house fractal software.
Everything you see on the screenshots and video is included in the pack. Hope you like it!
Features:
30 modular debris assets
1 Sky image
5 Fractal 3D meshes
Overview map and a showcase map
High quality 8k landscape
Animated Cloud Shadows
Asset version: 4.20-4.27, 5.0
Download links for «Crashed Starship Pack»:

Rating: