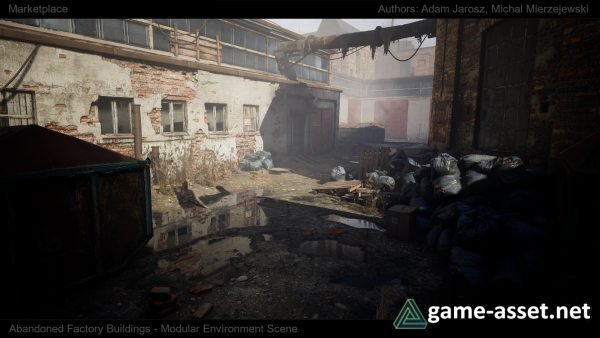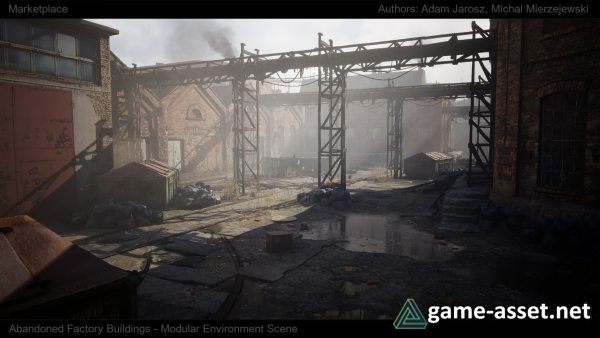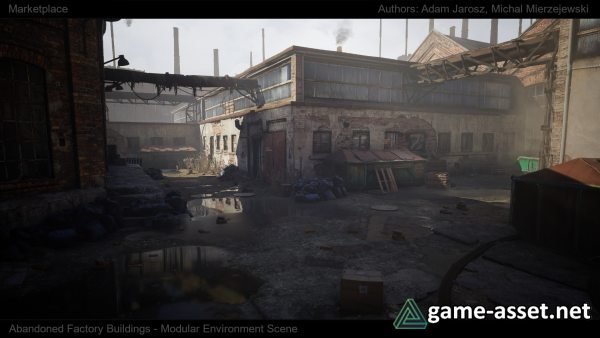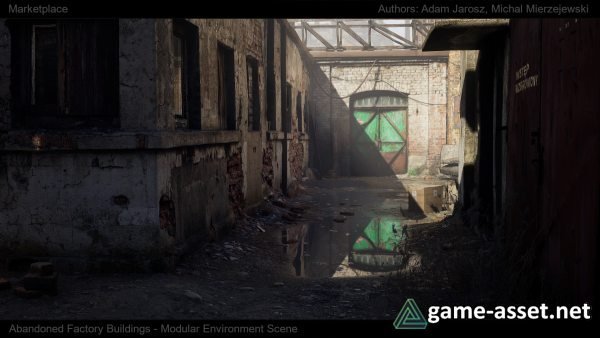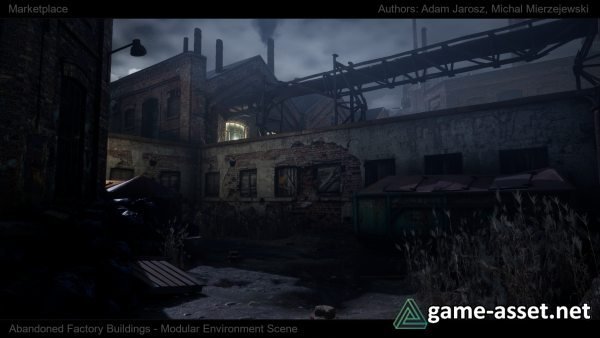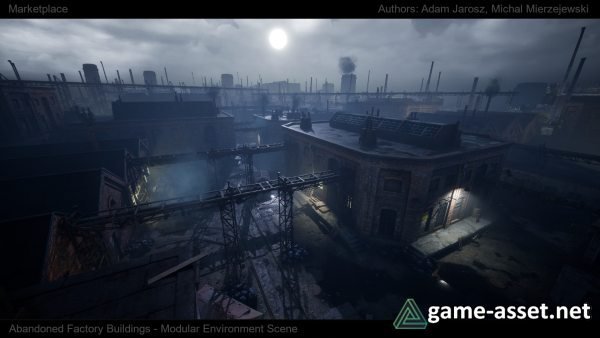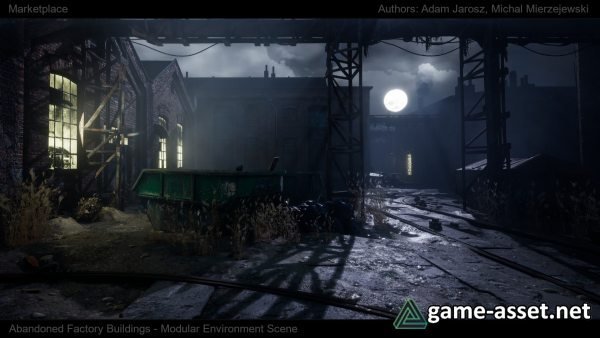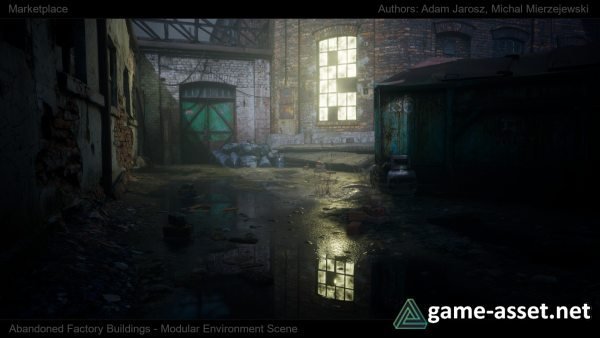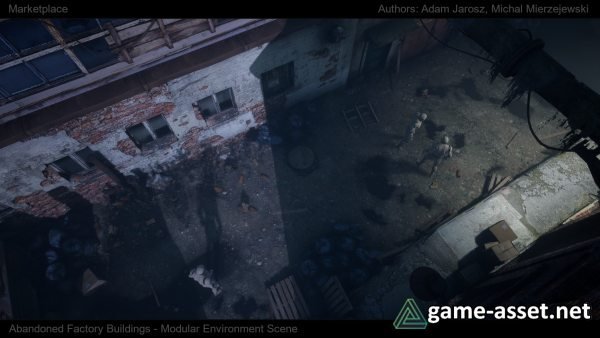 Download Unreal Engine Asset: [SCANS] Abandoned Factory Buildings - Day/Night Scene
Abandoned buildings in the middle of the old factory. Scene contains high detailed objects like modular elevations, contains bricks, pipes, pallets, trash-bags and many more to build such a district. Most assets was build base on photogrammetry technique and properly optimized and hand tweaked to work in real-time scenes on UE4. There were prepared two lighting setup day and night. This pack includes mannequin by Epic Games for presentation
✅UPDATE 4 (ver 4.25 and higher)
-add detail maps to base materials
-better resolution for landscape textures
-improve levels with adding doors and fix lighting setup
-fixes for materials, textures
-fixes for UE5
✅UPDATE 3
new 80 meshes based on existing content, which will not only allow you to build interiors but also allow you to build levels easier, more modularly, even create additional floors.
✅UPDATE 2
-new updated day-map with basic simple interiors to present what is possible with only this content
-we change some namespace to fix problems with too long file paths.
-we change mipmaps behaviour. Right now textures should be sharp again
-more pre-build sets
-now foliage by default use lightmaps
-many small improvements.
Features:
Demo scene included - two lighting setup (day/night) and overview map
4 sets of elevation (38)
Storage Containers (2)
Chimney (2)
Gas Cylinder (1)
Pipe variations (3)
Loading Ramp
Wood Pallets (13)
Curbs (3)
Metal Supports (4)
Cables (3)
Roofs (7)
Ground Concrete (6)
Concrete Plates (2)
Tracks (2)
Manhole (1)
Trash bag (1)
Lamp (1)
Wood Spool (1)
Bricks (6)
Backgrounds (5)
Asset version: 5.0 (Update 4)
Download links for «[SCANS] Abandoned Factory Buildings - Day/Night Scene»:
HOT4SHARE: